THREE FOR A DOLLAR:
Vegas Nights "Three for a Dollar" are one of the most popular pull tabs.
Players receive three pull tabs for a dollar that have enticing payouts with great win-ratios.
These are a great value to the bingo manager since they are quickly selling a third of the amount of tabs as opposed to a conventional ticket count.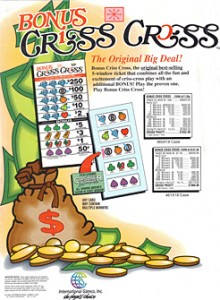 GENERIC PULL TABS:
Bonus Criss Cross "Generic" pull tabs are offered in different denominations, such as quarter, fifty cent, and dollar amounts. Each pull tab game has a different ticket count ranging from low to high counts. In addition, each game offers the player exciting prize payouts varying from small amounts to larger amounts.
EVENT PULL TABS:
Quick Cash "Event" pull tabs have become increasingly popular. Players get to hold on to their tabs that have bingo numbers behind the pulled window for a chance to win the top prize payout if their number is called.
Better yet, "Event" pull tabs allow the bingo manager to offer the same dollar winnings as a conventional pull tab, but with tab counts of averaging a thousand tickets per game.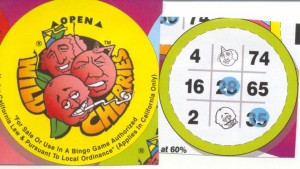 EVENT PULL TABS:
Wild Cherries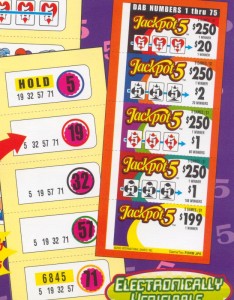 EVENT PULL TABS:
Jackpot 5