Looking for a Sweet give-away or raffle or gift!
Bingo West #4 is offering 'Old Fashion Nostalgic Candy' Gift Baskets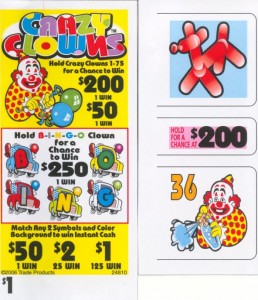 Crazy Clowns is one of our new popular "event" pull tabs. Players get to hold on to their tabs that have bingo numbers behind the pulled window for a chance to win the top prize payout if their number is called.